i'm growing it out, so i can't really cut, nor do i want to...but i figure some color would suffice.
i like my hair dark, but the black is getting really blah. time for something new!
i've been liking dark mahogany shades lately, it reminds me of when my brother went through his Grunge phase in the 90's & dyed his hair the same color. i like that it's not a natural color, but still passes off in most cases as 'normal'...i hate when jobs stop you from trying certain looks, though i guess it makes sense, i know i know. my mother keeps nagging me, and yes, she "HATES" mahogany hair but maybe i'll change her mind. after all, she had similar opinions before i dyed my hair black.
at any rate, i apparently have to strip my color first (yikes :/ ) but i'm going for a darker shade, with almost a plum tint to it hopefully.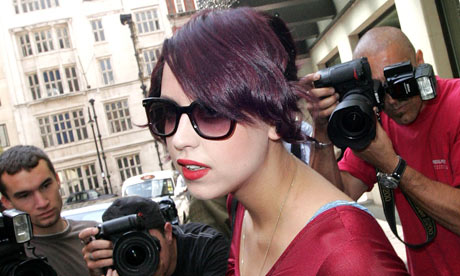 Peaches Geldof, save the opinions, i just like that hair color!